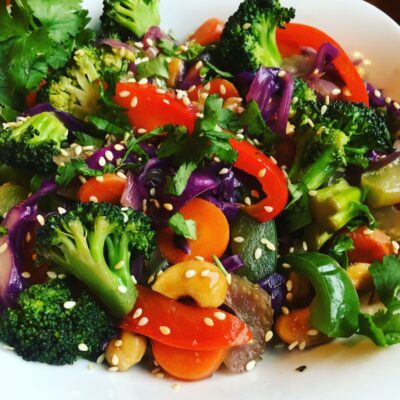 Whole Foods Challenge
Don't miss your chance to be a part of this life changing event. Limited Space Available, Register Today!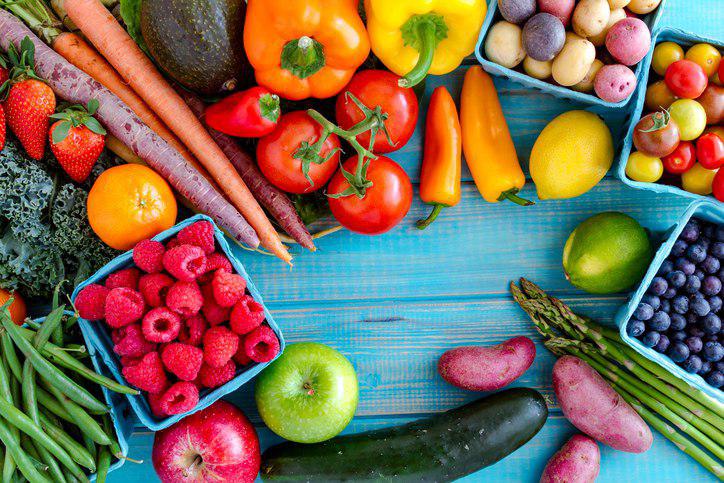 Once You Pop, You Can't Stop.
Have you ever found yourself indulging in one piece of chocolate, knowing that's all you want but then end up with five empty mini purple chocolate foil wrappers around you? Or grabbing a small handful of chips, that turns into a few more handfuls? You know what they say: "Once you pop, you can't stop".
Uncomfortable In Your Skin?
Do you grab a tub of Ben & Jerry's Ice Cream when stressed? I did. I remember once, when going through a rough breakup, I spent the day in my plaid pj pants, couchbound, crumpled Kleenex all around me. I did the classic "grab a tub of Ben & Jerry's Strawberry Cheesecake Ice Cream". I started with one bowl. That's all I was going to have, but then I kept going for more. This didn't make me feel any better. In fact, it messed with my self-esteem and I ended up feeling uncomfortable in my own skin. This is but one of many stories that result from the worn-out "dieting" mindset. We ride the ups and downs of feeling deprived and counting calories, to going on a self-destructive binge.
Eat Like an Animal
My binging came to an end when I adopted a Whole Foods lifestyle. You might have heard a little about this "Whole Foods" thing. You may even have tried it, swapping out a meal or two before returning to your regimented diet plan. But the Whole Foods lifestyle is vastly different!
It's about returning to the foods your body was intended to eat. This means eating the foods closest to nature that Mother Earth, God, or your spiritual ideal put on this earth for us and other animals to eat. Once you return to eating the foods us humans are designed to eat, your body balances out. You're able to lose the last 10lbs, gain energy, resolve lingering pain, sleep better, and lose the sugar cravings.
Lose the Hershey's Kiss, Not the Chocolate
Being healthy doesn't mean going without treats! In fact, it's the opposite. A healthy diet encourages indulgences, but it's also about redefining your treats. For example, Hershey's Kisses have nothing good to offer your body, setting you up for a rollercoaster of cravings and crashes. What if you swapped that kiss out for a piece of fair-trade 70% dark chocolate? With its bittersweet caramel flavor melting slowing in your mouth, you feel satisfied with just one square. Get the idea? It's about swapping out poor-quality foods with no nutrient value for high-quality nutrient-rich foods that contain the vitamins and minerals your body has been screaming for.
GO TEAM!
I've got your back! Change is hard. However, it's a heck of a lot easier when you've got a team beside you who is going through the same challenges, right?! That's why I created the Whole Foods as a group challenge. Even better: you're going to get the support you need on your time since this is an online program. Plus, with my everyday emails filled with inspiration and meal ideas, I'll be leading you and rooting for you each day.
SWIMSUIT READY
Let's challenge you to get out of your comfort zone and to kick those bad habits out of your life forever! You deserve to feel confident in your body and enjoy life pain-free, active, and looking good in that swimsuit!
THIS PROGRAM IS FOR YOU IF you want to:
Feel 10 years younger
Have more energy, better sleep, and weight loss
Eat healthier, but don't know where to begin
Stop eating processed food and sugar
Reduce inflammation and pain
WITH THIS PROGRAM, YOU WILL RECEIVE:
Whole Foods Challenge
You'll have access to the 3 week challenge with each of the 3 levels described in the video, starring yours truly. Each level has a brightly-colored, easy-to-read infographic and a printer-friendly PDF. You'll be able to choose the level that's right for you.
Week one of the challenge is setting you up for success. Over the course of the week, I teach you how to meal plan, organize your pantry and fridge, create your own food philosophy (that you can live with), drink more water and practice eating mindfully.  You'll receive videos, guides, infographics and inspirational e-mails each day.
The next two weeks are when the Whole Foods Challenge comes alive! There are 3 different levels with this challenge. Before we begin the challenge, you'll receive a video explaining each level so that you can choose the one that's right for you!
Daily Emails with Inspiration and Meal Ideas
These emails will inspire you, motivate you, and keep you accountable! It is my mission to keep you from giving up and slipping back into your old habits. These emails also break down the challenge step-by-step to make each day more manageable.
Bonus Support: Access to an Exclusive Private Facebook Group
Here, you'll connect with your fellow Whole Foods Challengers. This will be an active group where food pics are posted, questions are asked and answered, recipe sharing is encouraged, and we'll all share some good ol' comradery. I'll be active in this group answering questions daily.
Mini Cooking Video Demo's
I call it a challenge for a reason. It's going to push you past your comfort zone to try new things, because hey, nothing improves without change, right? I've made this challenge as easy as possible by demonstrating new cooking techniques with my exclusive mini videos. I'm confident that after you watch these videos, you'll never want to buy a jar of mayonnaise again. Like dark chocolate? Keep your eyes peeled for the video on how to make a healthy chocolate treat in 10 minutes.
Meal Plans
Let's face it, you've gotta do some planning to be successful. I'll teach you how to prepare for your week with meal planning, recipe selection, prep scheduling, and grocery lists. And If all of this seems overwhelming, there are options to buy your own, ready-made meal plan and grocery list. Pretty cool, right?!
Eat Out and Attend Social Events Healthfully
I hear ya, it's hard to adhere to a diet when going out. However, I'm not teaching you a diet, I'm helping you create a lifestyle. During this challenge, you're going to learn how to stay within the boundaries of a whole foods lifestyle without feeling deprived or being the weird one at the party who says, "I can't eat that," and then sneaks away with a couple of chips, etc…
Guilt-free Treat Guide
Treats make events special, as long as they don't make you feel like crap afterwards, right? You'll have a list of treats in your toolbox that will satisfy your craving and nourish your body. Win, Win!
Fridge and Pantry Clean Out
Your kitchen should be a place of love and good feeling. Who wants to cook when you cringe every time you open your pantry doors, or when you have to hunt past all of the condiments and rotten food to find what you're looking for? You'll be guided step-by-step to transform the kitchen chaos into a clean, organized food sanctuary.
Time with Jenn
Are you nervous and excited, but mostly nervous? Don't be! There are package upgrades available (though they are limited!) where you can have one-on-one time with yours truly. This is where we personalize this challenge for you. I have helped clients overcome sugar addiction, emotional eating, weight loss resistance, as well as helped athletes and those concerned with disease prevention/ maintenance and more. Have concerns or excuses popping in your head? Let's meet up. Long distance? No worries, we can meet through Skype or over the phone.
Excuses
"I don't have enough time…"
It's time to prioritize you! When you MAKE the time to make your health a priority, everything gets better. Imagine waking up before the alarm feeling energetic. No one else is awake yet. You drink water, take deep breaths, stretch and have premium time just for you! You read a chapter of your new romance novel, catch up with Good Housekeeping or finish your crossword puzzle. You make yourself a super-charged breakfast and prepare a healthy lunch. You're ready for anything. Get the picture? When you put yourself first, you're able to deal with life's challenges with Wonder Woman strength.
"I don't want to spend the money…"
YOU'RE WORTH IT! Look, this challenge is going to leave you feeling energetic and confident in your own skin. You're going to discover newfound energy and feel confident in your body. But let's get real, this challenge isn't a temporary, quick fix. This is a lifestyle makeover. And this lifestyle can greatly reduce your health risks, from cancer to Alzheimer's. What's that worth to you? This program is less then $10 each day. You'll be saving those dollars on fast food and sugary drinks alone! Plus, you'll save on healthcare costs down the road! Isn't it far more practical to invest in building your health, instead of repairing it?
Questions
"Can I drink alcohol on this Challenge?"
Ha ha, I knew you were looking for this one. Yes, you can have some adult beverages during this challenge, but it will be within the boundaries. During the challenge, you're going to ask yourself questions like, "What do I want my relationship with alcohol to be like? Am I a one-to-two-small-glasses-with-a-meal type, or do I polish off an entire bottle while spending time on Pinterest?" My goal is to set you up for life with a lifestyle you can live with and feel great about!
"What if I want to quit sugar completely?"
That's great! There are 3 different levels of the challenge to choose from. If you want to customize this challenge to your specific needs, the package upgrade with my consultation will be a great fit for you.
"Is this like the Whole 30?"
This is unlike any other challenge because it's designed to set you up for life! No other challenge has you create your own food philosophy or uncover your true "why" to keep you motivated to achieve your health goals. This challenge is meant to transform your life, and while it may help you lose weight, it is not meant to be a fast, fad diet or quick fix.
RISK FREE! 100% Money-Back Guarantee
That's right, if you try this challenge and you didn't get any value from it, I'll give you all your money back. But one thing to remember is that this challenge doesn't work without you. You'll need to submit proof that you've been doing the work and if you think it's b.s., I'll refund you and we're still friends. I'm not happy unless you are…Daily Emails with Inspiration and Meal Ideas
What Are You Waiting For?
I'm not going to offer this challenge again for a while. It may not be until next year! Do you want to continue the same destructive habits for another year? What will your energy and body be like if you let yourself go for another year?
Stop with the excuses!
Today is the day!
I'll be with you every step of the way.
Are you with me?!
Let's do this together!
ACT NOW! REGISTRATION CLOSEs JULY 18th
Whole Foods Challenge
3 Levels of the Whole Foods Challenge and Videos Describing Each Level
Daily E-mails with Inspiration and Meal Ideas
How to Create Your Own Food Philosophy
Fridge and Pantry Clean-Out Guide
Bonus access to the Facebook Group
Limited Available
Let's Do this!
3 Levels of the Whole Foods Challenge and Videos Describing Each Level
Daily E-mails with Inspiration and Meal Ideas
How to Create Your Own Meal Plan Templates
How to Create Your Own Food Philosophy
Fridge and Pantry Clean-Out Guide
Bonus Access to Facebook Group
One Hour Consultation with Jenn
Limited Available
I'm all in!
3 Levels of the Whole Foods Challenge and Videos Describing Each Level
Daily E-mails with Inspiration and Meal Ideas
How to Create Your Own Meal Plan Templates
How to Create Your Own Food Philosophy
Fridge and Pantry Clean-Out Guide
Bonus Access to Facebook Group
One Hour Consultation with Jenn
Bonus Hour Consultation with Jenn
Customized Two-week Meal Plan